Please help a fine, young man to regain his life
from the clenches of a horrible illness: RSD/ CRPS.
Visit his website at www.SetMattFreeOfRSD.com.
And say prayers. Perhaps purchase 1 of the below items.
************************************************
TIM JANIS,
'Great American Composer'
Has raised over $1 Million for PBS TV.
Now, Tim has graciously donated many of his CDs and DVDs, (some autographed), so that your donation can help Matt 'regain his life' !
Simply choose 1 or more of the following CDs or DVDs. Then, send a note with your choice/s, the name and address that you want the order shipped to, and a check or money order made out to the:
Matthew Irving RSD Medical Fund, c/o Sovereign Bank
Att: Suzanne C. Hebert - 1025 Smith Street - Providence, RI 02908
Your donation will help Matt in his quest to regain his life!


Sending to Give is the philosophy of SendOutCards, the online greeting card company that lets you send a card from your computer that
gets mailed for YOU!!!

As one Thank You from Matt and his family, it has been arranged for everyone who donates to Matt's RSD Medical Fund to receive a FREE SendOutCards account!
Simply contact Deb Mullen at 401-272-8008 or debmullen@cox.net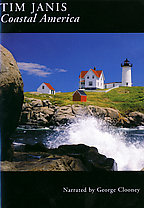 COASTAL AMERICA - the DVD
Join us for a journey along the spectacular coastline of America. Around the country, we celebrate our treasured coastal landmarks, from the New England lighthouse, to the Cliffs of Big Sur, the dunes of Cape Hatteras, to the forests of the Olympic Coast. With over 1 million albums sold, composer Tim Janis provides the lush instrumental score performed live with a 15-piece concert ensemble. The result is a moving collection of new music inspired by the beauty of America's coasts, combined with stunning images of our country's grand and diverse shoreline. - Created in HDTV - Narrated by George Clooney.- Yours for a donation of $20 when you request this DVD. (Shipping is included in the donation amount.)
BEAUTIFUL AMERICA - the DVD Autographed by Tim Janis, especially for Matt's fundraising efforts
Join us for a celebration of the beauty of America's National Parks. From Yosemite to Mount Rainier, Arcadia to the Great Smokey Mountains, we present an evening of unforgettable imagery and music. With over 1 million albums sold, composer Tim Janis provides the lush instrumental score performed live with a fourteen piece concert ensemble. The result is a gorgeous collection of new music inspired by the beauty of America combined with stunning images of our National Parks. - Created in HDTV - Narrated by George Clooney.- Yours for a donation of $39 when you request this DVD. (Shipping is included in the donation amount.)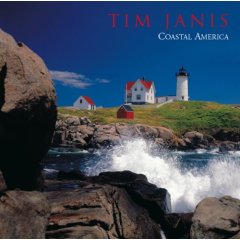 COASTAL AMERICA - the CD
Includes the following beautiful pieces: Cape Lookout - Light Ever Shining - Where Dreams begin - Sunrise Over the Ocean - Softly To The Sea (piano reprise) - Coastal Ridge - Pine Covered Path - Olympic Coast - Point Sur Lighthouse - Fairgrounds - The Sea In Twilight - Grand Isle - My Rose Of Joy (piano reprise) - In Africa - Yours for a donation of $20 when you request this CD. (Shipping is included in the donation amount.)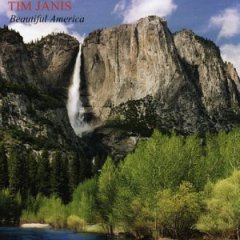 BEAUTIFUL AMERICA - the CD
Includes the following beautiful pieces: The Summer Sea - Swept Across Forever - Ocean Rose - Light On The Moon (piano reprise) - Beautiful America - A Look Into The Ages - Far And Beyond - Canyon Winds (piano reprise) - Mantles Of Gold - Bright Angel Canyon - Golden Sunrise - Where Horizons Meet - Stars Alight The Heavens - Sight Of My Homeland - Yours for a donation of $20 when you request this CD. (Shipping is included in the donation amount.)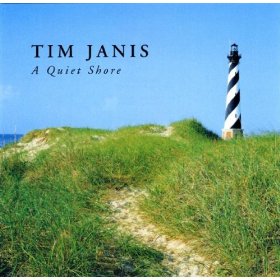 A QUIET SHORE - the CD
Includes the following beautiful pieces: A Quiet Shore - Breathless Beauty - Bass Harbor Light - Sand Dunes - A Thought Of Spring (piano reprise) - Forevermore - The Ocean Wide - Sand Dollar Beach - Upon The Sea - The Bold Pacific - Stars Ablaze - Under The Lighthouse - Throughout The Years (piano reprise) - Western Wind - Yours for a donation of $20 when you request this CD. (Shipping is included in the donation amount.)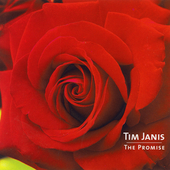 THE PROMISE - the CD Autographed by Tim Janis, especially for Matt's fundraising efforts.
Includes the following beautiful pieces:Reflections - Angelic Evening - A Thought Of Spring - The Promise - Wind Song (piano reprise) - Remembering - My Rose Of Joy - To A Waiting Heart (piano reprise) - In The Eve Of Spring - Ever I Love You - With Gathering Wonder (piano reprise) - Evening, Falling Softly - If Only You Were Near - Forever Will Follow (piano reprise) - In May - Yours for a donation of $29 when you request this CD. (Shipping is included in the donation amount.)